Improve your English grammar and skills.
English grammar explanations.
Explanations of English grammar with example sentences...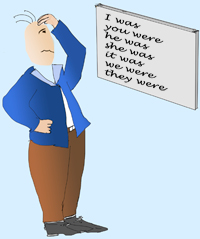 ---
English grammar exercises.
Practise English grammar with exercises: levels A1 (beginners), B2 (intermediate), C1 (advanced).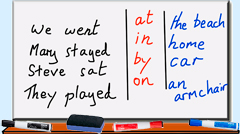 ---
FCE, B2 Exercises.
Exercises at B2 level for preparation of Cambridge First Certificate exam: false friends; phrasal verbs; informal letters; reviews...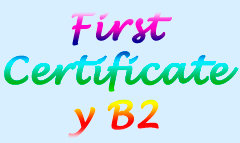 ---
Presentations, company visits and telephoning in English.
Help, advice and example phrases for the main business English skills: presentations in English; showing someone around your company in English; telephoning in English. All sections come with audio to practise your pronunciation.
---
Games in English.
Vocabulary games such as the famous hangman - but an excellent version where you can listen and study the English vocabulary before you start playing.
---
Raising your children to be bilingual.
A series of articles on the experiences of a British father in Spain bringing his child up to be bilingual. Advice and help with starting out on this rewarding journey. You can also join our bilingual forum (Spanish and English or only English visitors welcome).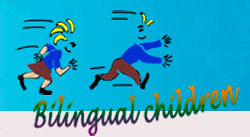 ---
Copyright © 2018 English Spanish Link
Todos los derechos reservados